Join a Chat
Our monthly PLC meetings are a great place to get just-in-time support for this school year. November's meetings will focus on Reimagining Equations with Math Models.
All meetings are from 7:30–8:30 PM Eastern via Zoom. You can find the Zoom links and topics below.
Watch a Recording
Catch all of our recorded PLC meetings by requesting access here.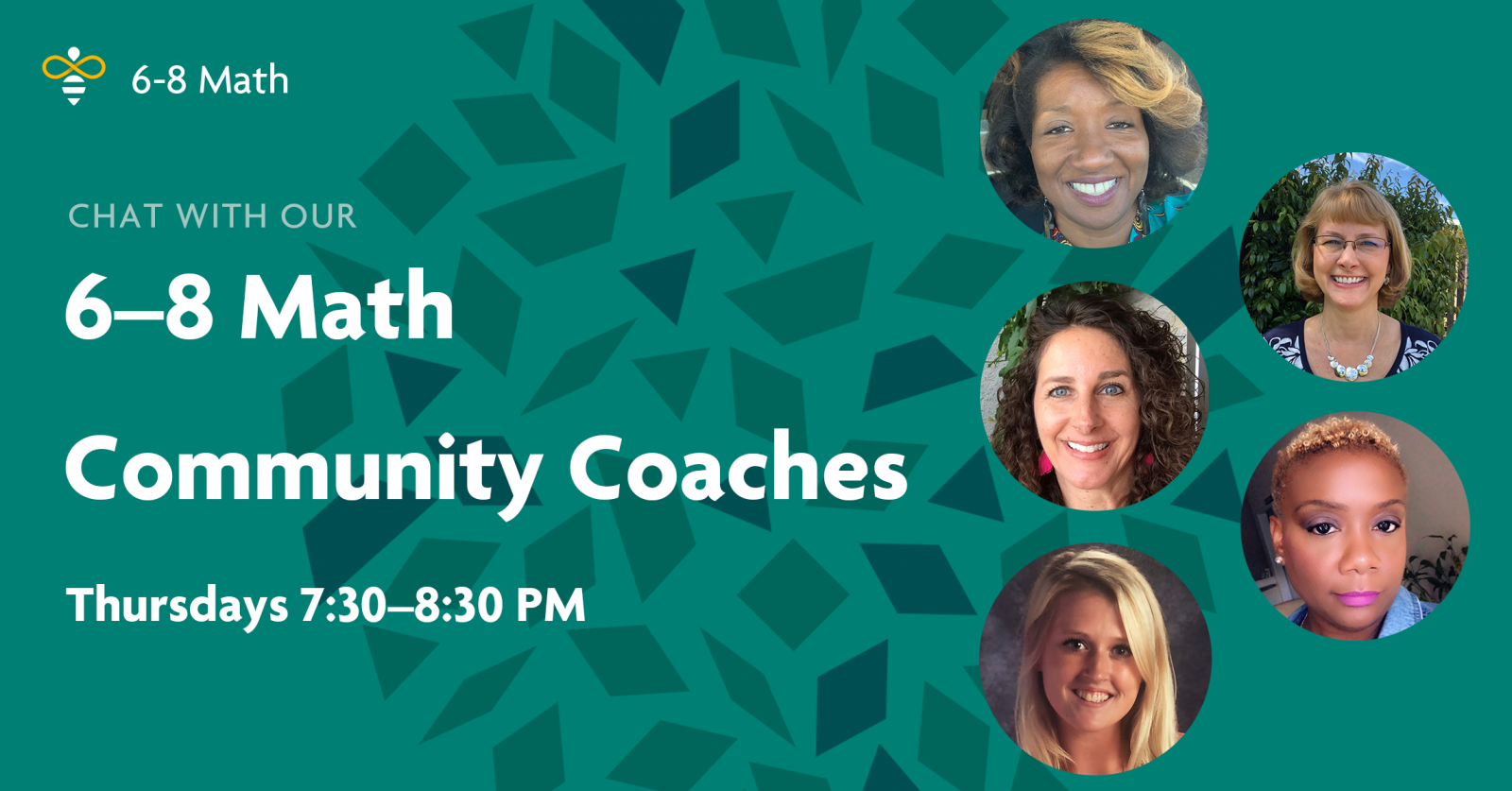 Speakers
Nicole Mercurio
Open Up Resources 6th Grade Math Community Coach
Cathy Dickson
Open Up Resources 6/7th Grade Math Community Coach
Tashima Price
Open Up Resources 7th Grade Math Community Coach
Christy Hansen
Open Up Resources 8th Grade Math Community Coach
Yimiya Pearson
Open Up Resources District Leader Math Community Coach