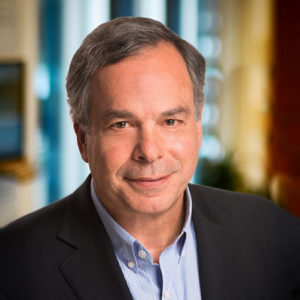 Board Member
Jim Bildner is the CEO of the Draper Richards Kaplan Foundation. Jim is also an Adjunct Lecturer in Public Policy at the Harvard Kennedy School and a Senior Research Fellow at the Hauser Institute for Civil Society and the Center for Public Leadership at Harvard University.
Jim is a trustee of The Kresge Foundation and Chair of its Investment Committee. He serves on the board of Public Citizen Foundation, CAST, Education SuperHighway, OpenBiome, Open Up Resources, The GroundTruth Project, Climate Central, Service Year Alliance, Education Pioneers, Landed, Inc., UpTrust, Healthy Americas Foundation, New Jersey Performing Arts Center, Dallas Symphony Association, Perez Art Museum Miami, and on the Board of Advisors of the Hopkins Center at Dartmouth College. He is a Trustee Emeritus at Case Western Reserve University, an Overseer Emeritus of the Boston Symphony Orchestra, a member of the Board of Overseers of WBUR (Boston Public Radio) and a trustee emeritus of the Lizard Island Research Foundation in Australia. He is a member of Young Presidents/World Presidents Organization and a member of the Chief Executives Organization.
In his board service, Jim serves on the Investment Committees of boards with aggregate endowments in excess of $4B as well as a member of numerous finance, investment and/or audit committees of these boards. Jim's government service included an appointment by the US Secretary of Health and Human Services to the Advisory Panel on Medicare Education for the Centers for Medicare & Medicaid Services.
Jim earned his AB from Dartmouth College, his MPA from Harvard, his J.D. from Case Western Reserve School of Law and an M.F.A. from Lesley University. He is a member of the Bar of the Commonwealth of Massachusetts. In 2008, Jim was awarded the Dartmouth Alumni Award for service to the College and to his community.